---
Stephan Loerke
CEO of World Federation of Advertisers
---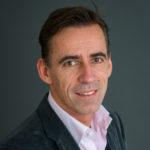 "Nameles appears to be exactly the sort of solution that WFA and our members were calling for in our ad fraud compendium. We should be encouraging the emergence of open source solutions which unify our industry through combatting a common enemy. We would encourage DSPs and our other industry partners to investigate this opportunity with a view to leveraging it in complement to existing tools designed to combat ad fraud."
---
Dr.Augustine Fou,
Ad Fraud Consultant
---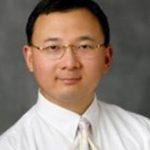 "It is great to see scientists' eyes on this interminable digital ad fraud problem. Their data science acumen and insight are now packaged in an open source invalid traffic verification solution for everyone to use. For those advertisers who have already taken care of the obvious fraud, this "big data" solution is the logical next step".  It hits bots where it hurts – entropy.
---
Shailin Dhar
CEO of  Method Media Intelligence

---
"Not only is Nameles the most transparent anti-fraud tool available but I have tested it repeatedly to analyze sites for which I knew the levels of fraud. The scores it returned were always accurate and representative of the true quality. Industry adoption of this technology will bring us closer to a marketplace were true quality is rewarded and given its deserved value. There are no secrets or mysteries with what the objectives or inner workings of Nameles are; being open source is a vehicle for it to be integrated specifically to each company in the way they see fit. Not only can anyone audit the way scores are assigned, every adtech company can use this to improve their current quality assurance processes.
Our digital advertising ecosystem and the Internet will be healthier with the use of Nameles detection."